- current members -
Michael Canary
Keyboards, Percussion, Vocals
1982 - present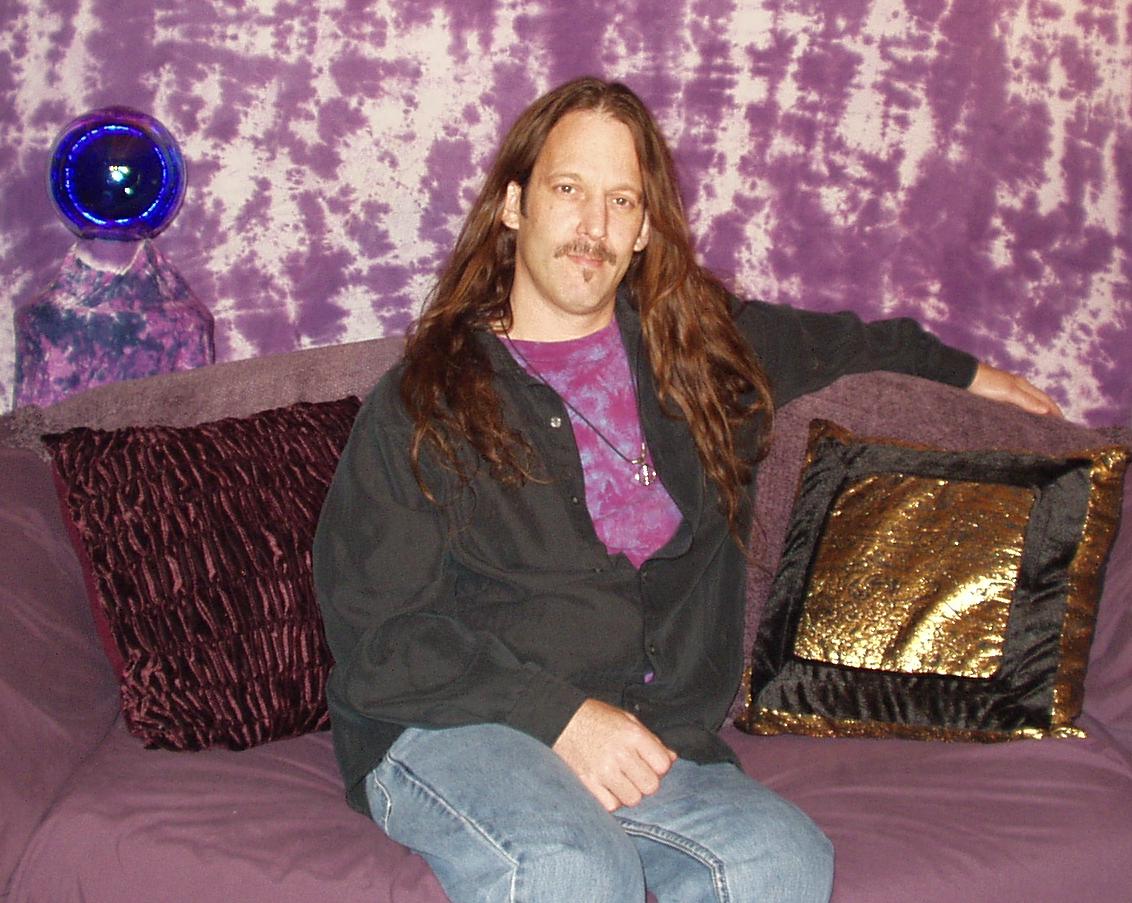 My musical tastes span a wide variety of fields from classical to classic rock. I like the San Francisco sound of the 60's, but never limit my tastes. Santana is blessed, Janis is adored, the Dead are alive, and Airplane is ready to take off.

Steve Webb
Guitar, Vocals
1982 - present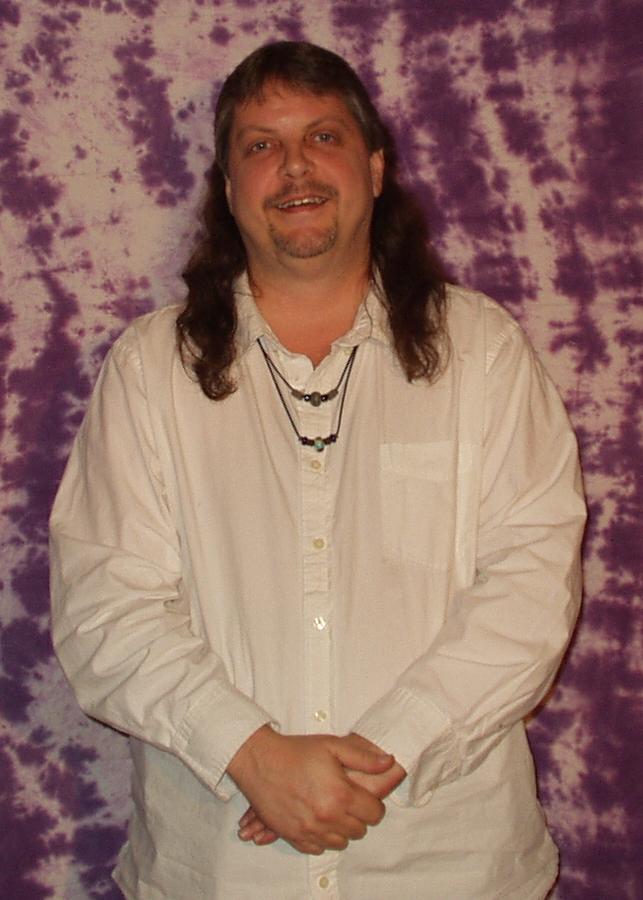 My favorite band is Pink Floyd, especially their '66-'72 era. I love all psychedelic rock from the late 60's and early 70's like Hendrix, Joplin, Doors, and the Dead. In the 70's I got turned on to bands like Led Zeppelin, ZZ Top, ELO, Supertramp, and the Moody Blues. A few bands like Talking Heads, Eurhythmics, and Depeche Mode got me through the 80's. In the mid 90's I finally discovered that rock had returned in the form of bands like Alice in Chains, Soundgarden, Nirvana, Metallica, Chili Peppers, and Nine Inch Nails. In the early 00's I started getting into Beck and hip-hop/rock fusion stuff Linkin Park and P.O.D., and working on my Zappa collection. For the last few years I've been listening to almost nothing but independent artists I've found online. There's an amazingly vast amount of talent on there from all over the world, in every genre you can imagine. Check it out!

Scott Jantzen
Drums
3/07 - present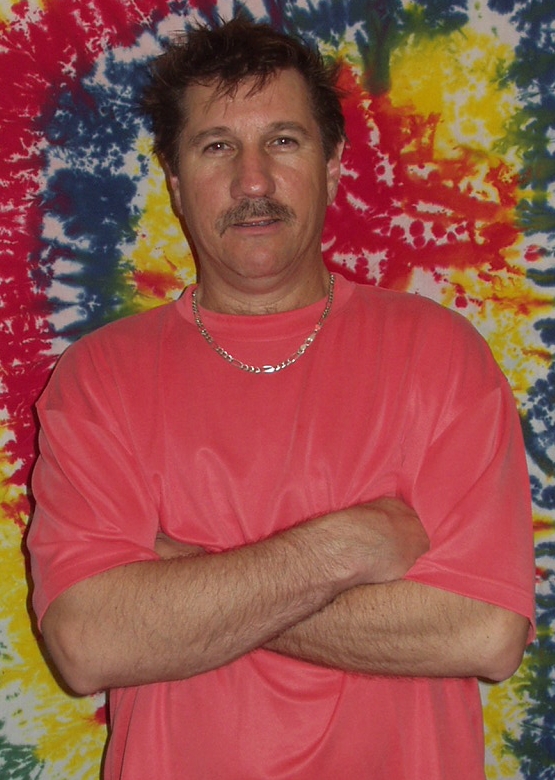 My publicist is out of the country. I have been instructed to have no comment at this time.

Bruce Johnston
Lead Guitar
9/08 - present
7/07 - 9/08 (guest)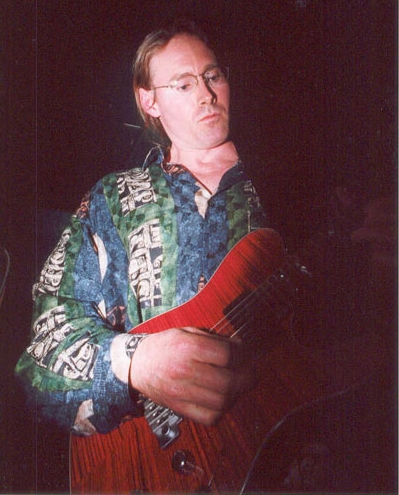 Steven Holmes
Bass
6/10 - present
10/04 - 6/07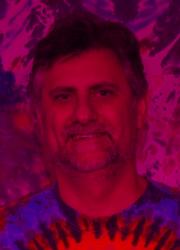 Iíve been playing on and off since high school. I love the Dead, Santana, Little Feat and the West Coast bands of the 1960s and 1970s. Playing with uVu gives the opportunity to inject a contemporary vibe into our classic covers and original tunes.
---
- guest members -

Larry Penoza
Bass, Vocals
8/07 - present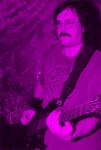 Guest musician on various live gigs. Check out
Kuli Loach
for more!

Walter White
Bass, Vocals
6/04 - present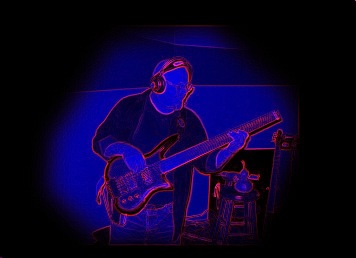 Guest musician on various live gigs. Walter picked up the bass in 1971 and has played with a myriad of talented individuals and bands including Senegalese griot and kora player Djimo Kouyate, avant/traditional English folk band The New Saint George, and the famous Lefty Jones Band of New York. In Seattle, Walter has made music with Brazilian artist Eduardo Mendonca, Blues artist Alice Stewart, and folk artists Larry Murante, Janis Carper, and Renee Redeker.
---
- past members -

Ron "Lefty" Fargo
Bass, Vocals
9/08 - 7/09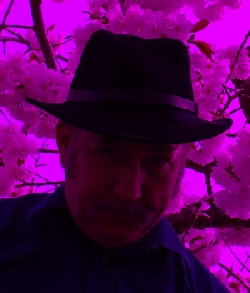 You can sample some of my work at
EmmyTone
.

Simon Conner
Guitar, Bass, Vocals
12/05 - 6/08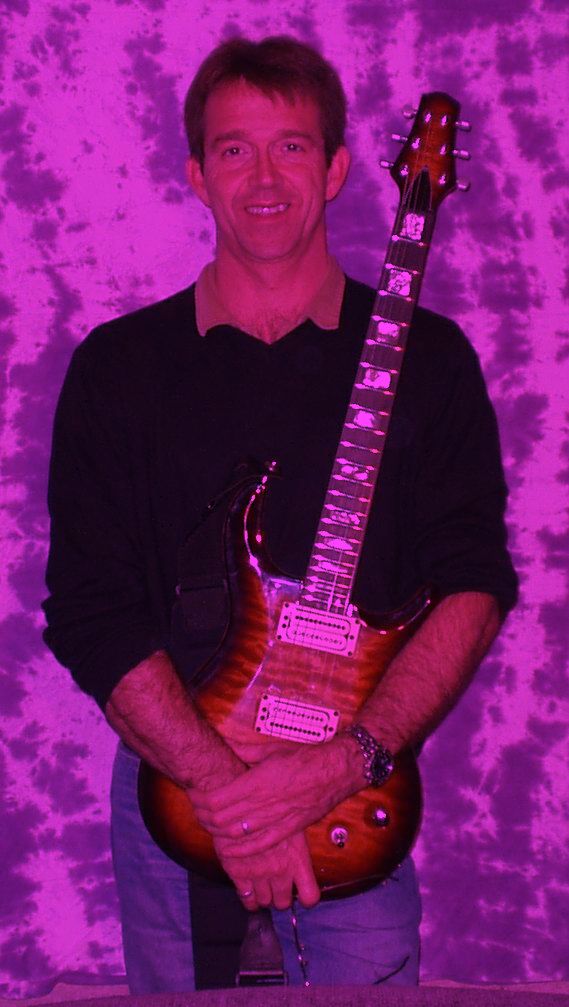 I've been playing a lot of Grateful Dead/Allman Brothers/blues rock-type stuff for the last several years. I would never liken myself to Garcia, but I have certainly been influenced by his playing more than anyone else's. I started out as an acoustic folkie, but fifteen years ago I moved to electric. I still play a lot of bluegrass/acoustic/Americana as well.

Conor Apperson
Drums
8/06 - 2/07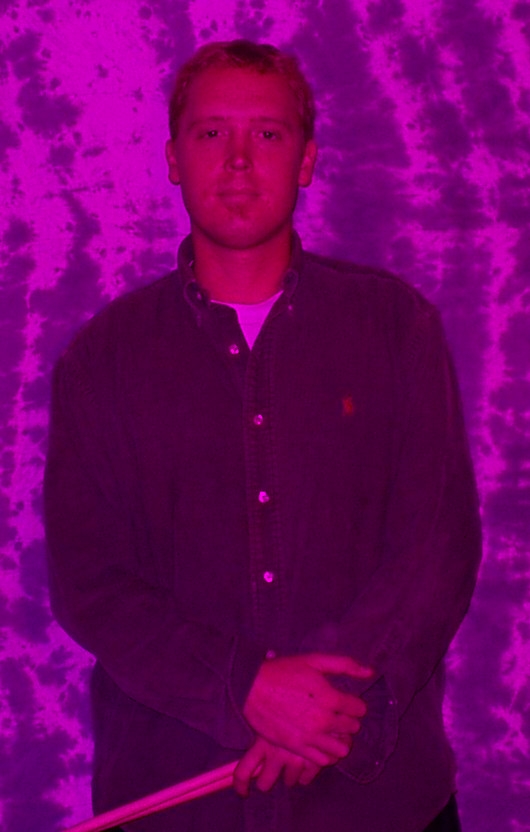 Drummer on various live gigs.

Ric Bowen
Drums, Percussion
1/99 - 8/06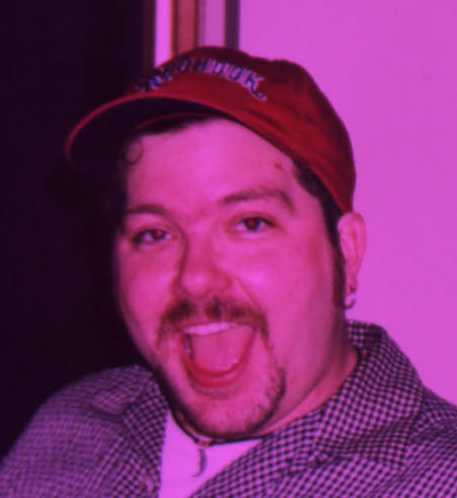 Guest musician on
"escape velocity"
and various live gigs. Check out
SeattleDrummer.com
for more!

Rich Dadufalza
Drums
9/04 - 5/06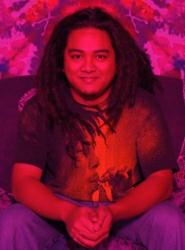 I have been playing the drums for 14 years. My early influences include Metallica, Led Zeppelin, Aerosmith and Motley Crue, to name a few. While attending high school, I was introduced to the likes of Slayer, Sepultura, Cannibal Corpse and Pantera. I have been in several cover bands and enjoyed the power and energy that heavy metal had to offer. I eventually progressed to other types of music. In college, I was heavily influenced by Dream Theatre and Rush. I also was part of the chorale, and for a time played with the University Jazz Band. I enjoy all types of music, including chorale, classical, jazz, R&R, metal/progressive, island, reggae, and some regional music, like Balinese gamelan, or Tibetan/Nepalese. Currently, I have been listening to a lot of Sevendust, Santana, Buffet, and Yellowjackets.

Jason Moore
Bass
5/06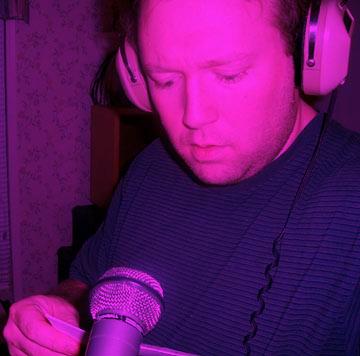 Guest musician on various live gigs. Check out the
Jason Moore website
for more!

Richard Schneider
Guitar, Percussion, Vocals
9/04 - 5/06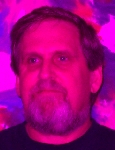 I have been involved with music on one level or another for a long time. How long you ask? Guess! ;) Grounded in rock but interested in a wide variety of sounds, I listen to everything under the sun. I am a multi-instrumentalist who is at home playing bass guitar, acoustic or electric guitar, percussion instruments or keyboards. A few of my favorite bands are Pink Floyd, Beatles, Rolling Stones, the Who, and the Grateful Dead.

Heidi Cooperrider
Background Vocals
3/06

Guest musician on
"Shadow Of The Sun"
.

Don Young
Harmonica
3/06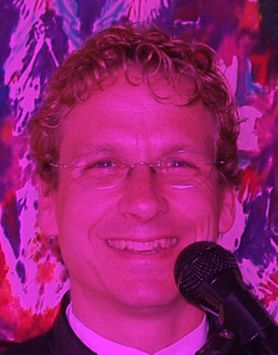 Guest musician on
"Shadow Of The Sun"
.

Jon Sleight
Bass
7/05 - 8/05

Guest musician on various live gigs. Check out
Author Unknown
for more!

Michael Clune
Drums, Percussion, Vocals
5/04 - 6/04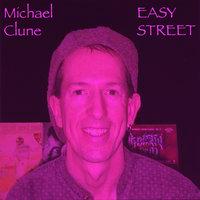 I have drummed professionally for 20 years, and was the leader of the original / Grateful Dead cover band "China Rose" from 1995-1998. I'm highly influenced by Mickey Hart and Bill Kreutzmann. Check out
Clune Brothers Music
for more!

Perry Ryals
Bass
12/97 - 11/03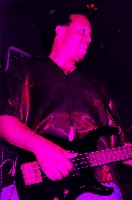 Guest musician on
"unleashed"
and various live gigs.

Marc Montagnino
Drums, Percussion, Vocals
10/98 - 11/03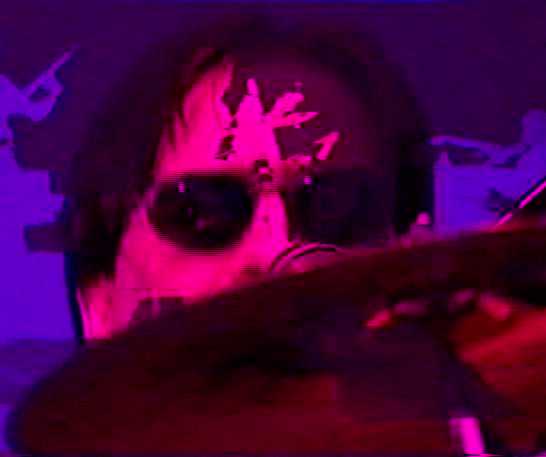 My influences include John Bonham, Keith Moon, Stuart Copeland, Mitch Mitchell, Nick Mason and Matt Cameron. Check out
Max Axle
for more!

Todd VanSelus
Bass, Vocals
8/02 - 11/03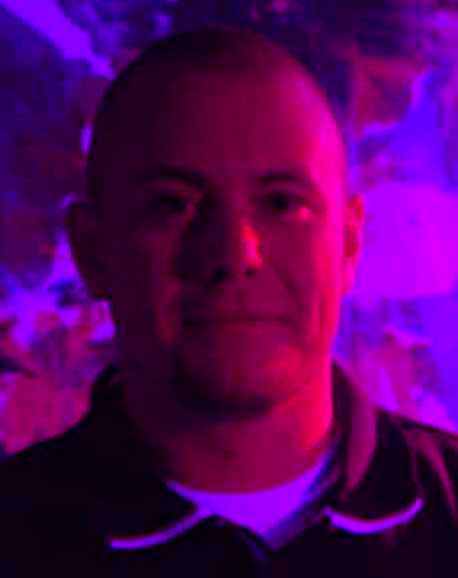 From an early age I was playing music, first as a classically trained pianist, then with the high school jazz ensembles, jazz choir, and multiple concert bands at the high school and college levels. My first instrument was piano, then sax, clarinet, trombone, euphonium, tuba, and finally, bass guitar. I guess you could say that I gravitate towards the low end of the spectrum. My first popular music album was Nirvana's Nevermind, and from there I was exploring bands from Red Hot Chili Peppers & Rage Against the Machine, to Hendrix, to DJ Shadow & Latryx. My consistent musical influences of the past few years are the Beastie Boys and Phish, each for their amazing live interpretations of their own studio albums, changing at almost every show. It's where I want to be. Check out
Ian McFeron and the Band
,
California Highway Patrol
, and
vanselus.com
for more!

Scott Syltebo
Bass
7/02 - 8/02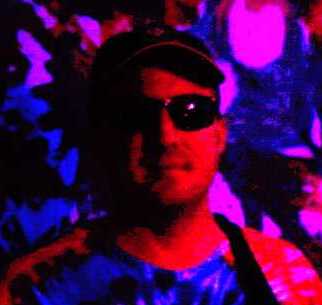 I've played in numerous groups over the years, and have played many different styles. I would characterize my playing as solid and musical but not overly flashy. I commonly play a 5 string. I play music as a release. However, I take my music very seriously and get an incredible amount of satisfaction when it all comes together; whether at rehearsal, in the studio, or performing live.

Stephen Brueggerhoff
Bass, Percussion
12/01 - 5/02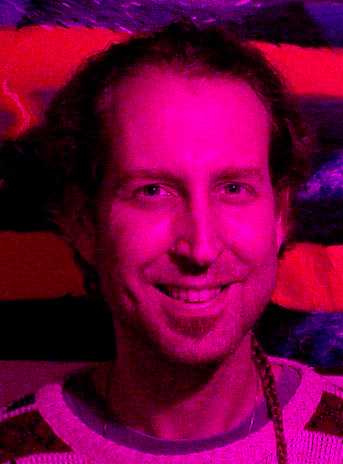 My passions and drive for musical self-expression started through the blues and have led me to unique souls such as Airto Moreira, Miles Davis, Grateful Dead, Frank Zappa, Captain Beefheart, Parliament/Funkadelic, Bill Frisell, Brian Eno - the list is endless and continues to grow. Every living being resonates music, and I humbly serve that muse and learn from everyone I meet.

Jim Kragh
Bass, Guitar
2/98 - 9/01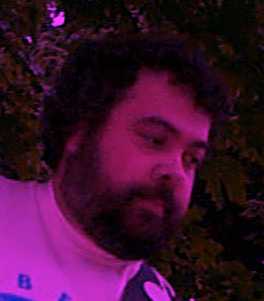 In September '01, Jim announced that he was leaving the uVu fold. In addition to bass, he plays guitar and keyboards, and wanted to pursue projects that provided more of an outlet for his varied talents. The band will always be grateful for the 3 1/2 years he contributed his fine bass and guitar skills. Steve will always appreciate how Jim taught him his first barre chords, as well as his first Floyd covers, many years ago. The band wishes him well in all his future endeavors.

Paul Garinger
Guitar
3/00 - 8/01

Guest musician on
"waters under the bridge"
and various live gigs.

Scott Adams
Saxophone
1/99 - 3/99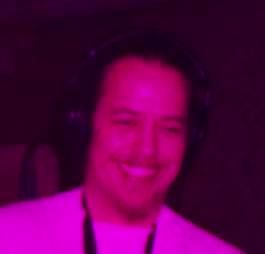 Kent Knapp
Harmonica
8/97 - 2/98
In February '98 Kent suffered a heart attack, and didn't survive. He was a sweet guy with a generous spirit, and is sorely missed by everyone.

Monte Sandlin
Drums
12/97 - 2/98
Guest musician on
"unleashed"
.

Matt Hargett
Guitar, Vocals
4/97 - 12/97
1989 - 1995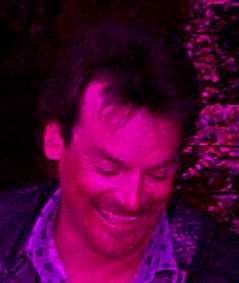 Matt was quite a catalyst for the band. A great songwriter, he brought new material to the band and inspired a lot of collaboration. In December '97, he made the decision to branch off in his own direction, and to pursue his passion for the blues. He went on to form the Blue James Band. We will always be grateful for his inspiration and help getting the band to the next level.

Wylie Walker
Drums
6/96 - 11/97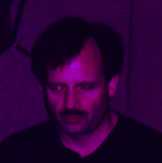 Wylie was instrumental in getting the band off the ground. His drumming infused new life into the material and he encouraged the band to play out, and booked the very first gigs. His contribution will always be appreciated.

Rufus
Bass
10/97 - 11/97
In November '97, the decision was made to part ways with Rufus.

Rhonda Koski
Bass
6/97 - 9/97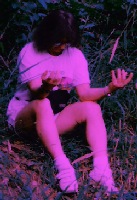 In September '97, Rhonda accepted a job on a ship, and had to depart for several months, leaving the bass slot vacant.